Welcome ...
Custom Holiday Lights, established in 1989, is a locally owned and operated light decorating business located in Scottsdale, Arizona. Our team has the experience, knowledge and talent it takes to creatively illuminate and decorate your home, landscape or business.​
Custom Holiday Lights offers a variety of services to our customers because we understand how stressful Holiday events can be. With our help you can sit back, relax and enjoy the lighting display we will prepare for you. Don't wait any longer, you deserve the best! Contact Us!
Don't let this be you, call today!
---
The Holidays Are Coming ...
"Custom Holiday Lights specializes in residential and commercial decorating." Christmas and the holiday season is the perfect time to display cheer and warmth through creative custom lighting. It is often during the holiday season that we express our joy for life through the decorations we put on display.
Whether displays are used at home or in a commercial setting, it is important to know the magnificent range of ideas that are right at your doorstep!
Here at Custom Holiday Lights we are privileged to be chosen by our clients to provide expert professional lighting.
Our fifteen years of operation and many years of experience offer our customers efficient, reliable, and exciting contemporary designs. It is truly exciting to have an opportunity to introduce ourselves and our services to you.
Oldtown Scottsdale
CHL provides services annually to over 150 properties consisting of: Cities, Shopping Plazas, Community Associations, Senior Living Centers, Corporate Centers, Hotels, Resorts, and Private Residences. Custom Holiday Lights was awarded the holiday lighting contract for 2005-2011 by The City of Scottsdale. This contract is the largest in the state and they have not only chosen but trusted us to design, install, and maintain holiday lighting and decorations for all of Downtown Scottsdale for these years.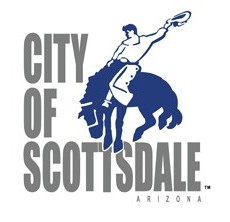 Start a new tradition this year by purchasing artificial foliage!  Not just great for homes, but offices too! When owning a fibre optic, pre-lit tree you are saving time, money, and most importantly, the MESS.  These trees can last many years are super easy to maintain …